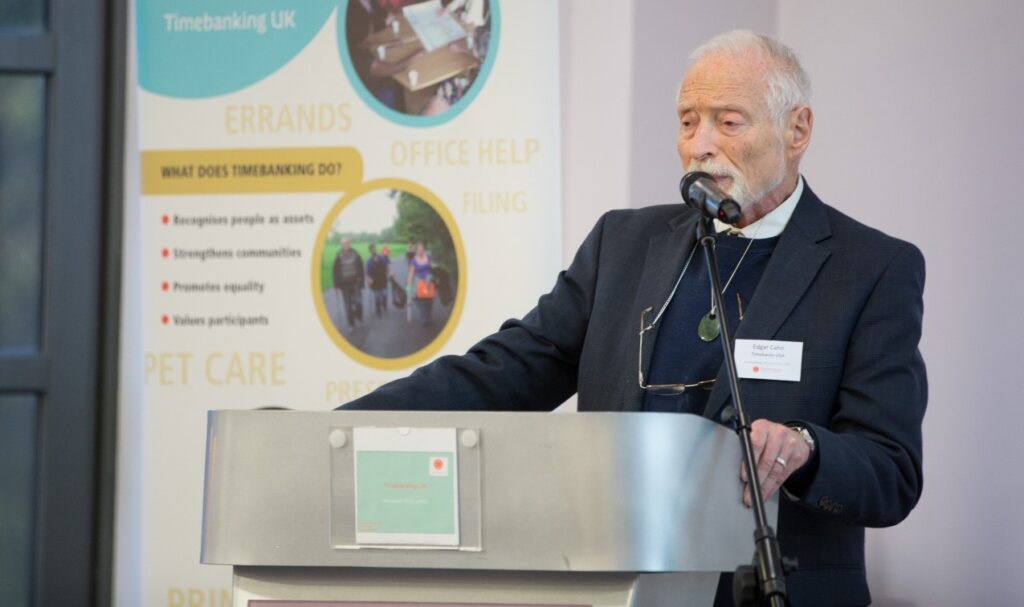 Sadly, the world has lost a wonderful pioneer and trailblazer to the Timebanking movement early Sunday morning.
Dr. Edgar Cahn, age 86, One of the founders of timebanking, author of Time Dollars and No More Throw-Away People, embodied the highest ideals of both mobilizing communities to come together to express their strengths and to restore mutual care. He created a new way to link untapped social capacity to unmet social needs and for communities to come together to help promote trust, reciprocity, and citizen engagement.
In the most beautiful way, Edgar moved people from his heart. He made each person feel that their problem is important and that he has all the time in the world for them.
Thank you, Edgar.
On behalf of the timebanking movement in the UK. Our deepest sympathies to not just his family but everyone that has been touched by him.
"We have what we need – if we use what we have" – Edgar Cahn