Our software platform: Time Online 2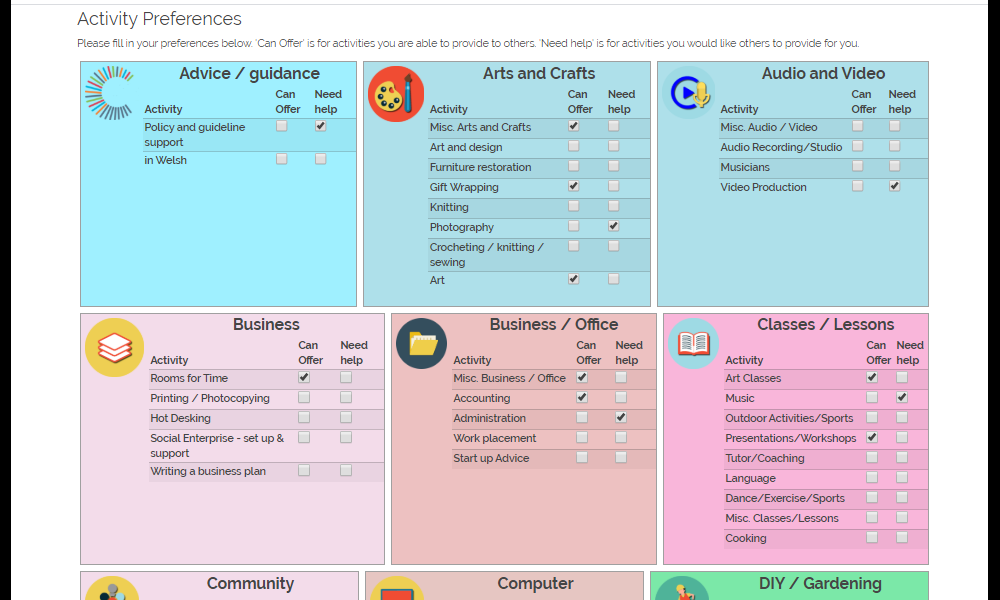 Our bespoke software, Time Online 2 (TOL2), will help you manage all aspects of your time bank. The latest version of TOL2 has been developed in accordance with feedback from users of our previous packages, which means it does exactly what time bank brokers want it to do. Time banks can choose how they use TOL2 – a broker can input and moderate exchanges, or members can log exchanges themselves.
TOL2 has been designed to incorporate safeguarding and security from the ground up – safety features include the ability to log conversations and monitor members who may need a bit of extra help.
Each time bank can create a public home page and personalise it by uploading their own content. This means every time bank can develop its own visual identity while remaining part of Timebanking UK.
TOL2's features include:
Customisable home pages

 

The ability to create

time bank networks

 

Customisable messages

 

Two

levels of b

roker account

 

Postcard

layout

for displaying

O

ffers and

R

equests

Group exchanges

 

Time bank donations

 

Individual statements for m

embers

 

O

nline graphic

s to show

recent activity

 
Local networks can also link time banks together and administer them from a central hub.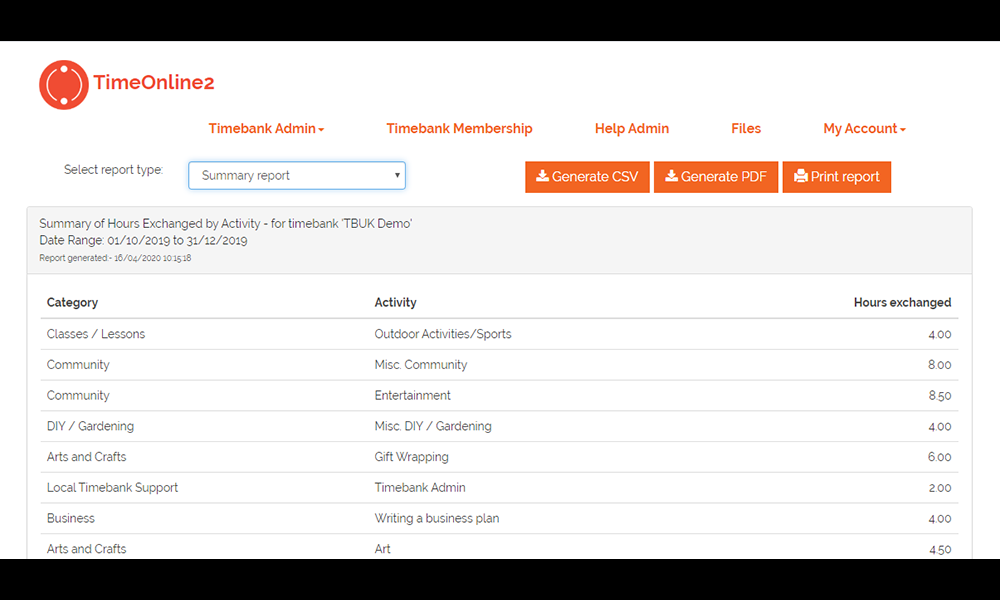 All members of Timebanking UK can use TOL2, whether they are individual time banks or part of a network. While it's not compulsory for time banks to use TOL2, feedback from our members shows it has had a positive impact on their time banks.
You can select a variety of different functions according to your own specific needs to build up your own bespoke software platform.
If you'd like to customise your software or discuss additional functionality, please email info@timebanking.org. 
TBUK provide user-friendly manuals for the different aspects of the software, with additional 'crib sheets' for a range of specific actions. Demonstrations and trials of the software are available, as well as hands-on support from the Timebanking UK team.
We are continuously working with our members to improve our software.
Visit the TOL2 site to see it in action.
For larger organisations seeking a platform to coordinate timebanking along with a range of other activities, we offer the option of a bespoke platform from our development partners Made Open.