Timebanking UK has been working with partners across the country to give a voice to people who have been hit hard by the pandemic, whether because of mental health issues, low income, unemployment or other challenges. The European Social Fund (ESF) has funded training and support to help TBUK work with Creative Lives, Richmond Fellowship, Coventry and Warwickshire Cooperative Development Agency and the BBC on a series of projects… and they're seeking participants for the latest training programme, Sound Ideas to Share.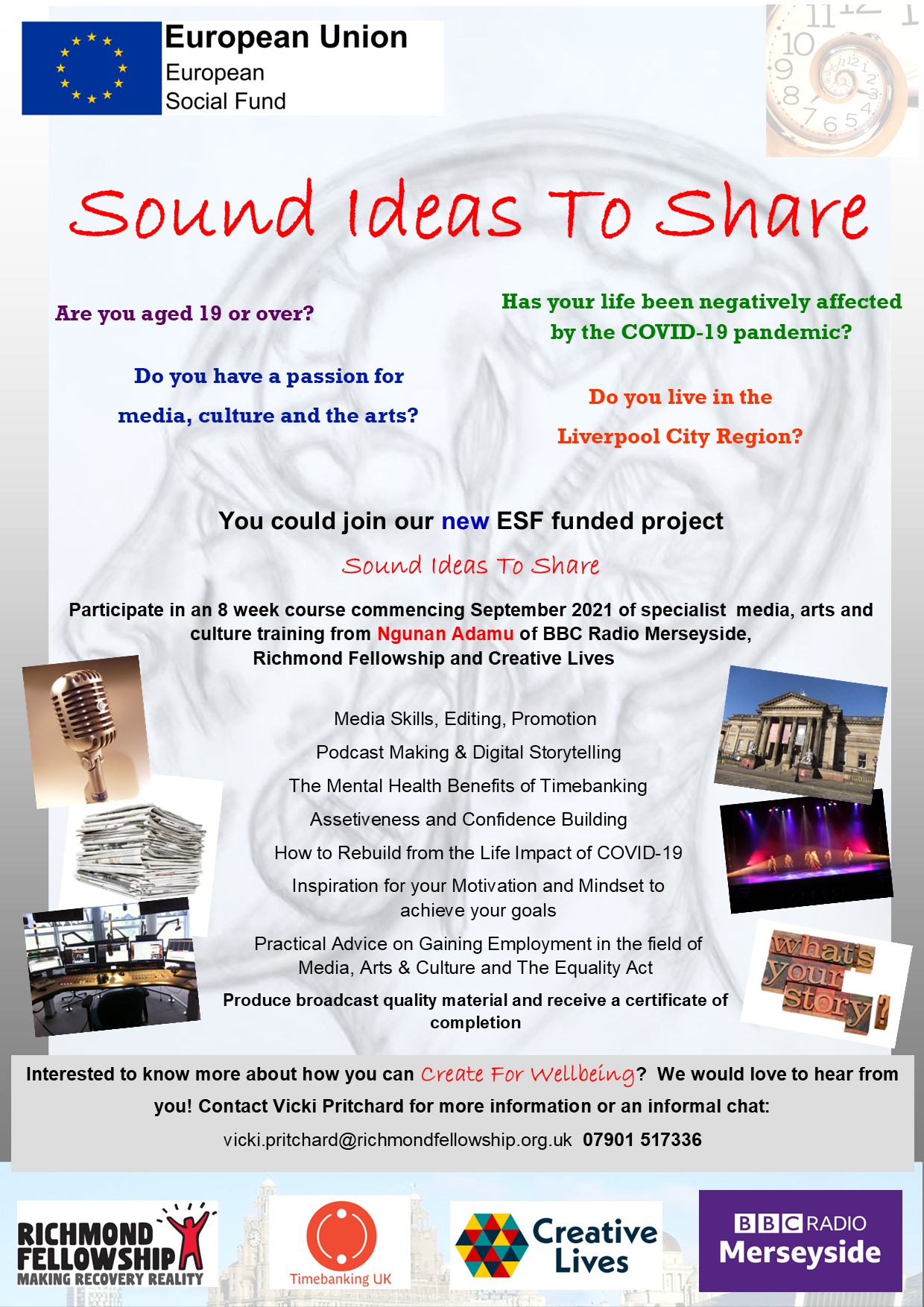 Sound Ideas to Share will equip those who take part with the skills they need to find employment in the creative or broadcasting area, and will include a set of training sessions from BBC Radio Merseyside's Ngunan Adamu. The sessions are fun and interactive, and people will learn how to write a compelling trailer and intro, how to find and brief guests, and how to record, upload and promote their podcasts. They also have the chance to find out about timebanking and share their skills with others through a time bank.
Last year, TBUK worked with Richmond Fellowship's Vicki Pritchard, who runs Our Time time bank in Liverpool, and producer John Offord, along with a group of enthusiastic trainee podcasters, to produce It's About Time, a series of podcasts exploring their own lived experience of mental health issues. One of the participants, Aaron Mckenna, a member of Mencap Liverpool and Sefton, has gone on to make further podcasts.
Earlier in 2020, another crew of amateur broadcasters, this time in Coventry and Warwickshire, got together to create three more broadcasts, as part of the Sound Ideas stable of podcasts, again working with John Offord (see below). The team were joined at the celebration to mark their success by Mick Spicer, who runs Time 4 Warwickshire.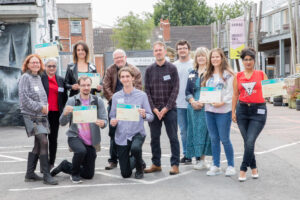 If you know someone in the Liverpool area who might benefit from learning a set of new skills – as well as making new friends and gaining self-confidence – please call Vicki Pritchard on 07901 517336.