Timebanking is a way of exchanging skills without any money changing hands.
With timebanking, you do what you love, when you want to… and get a little help when you need it.
For every hour you spend helping someone, you earn an hour back from your time bank.
You could earn an hour by helping a time bank member with their shopping, for example…
you can spend your timebanking hour on skills offered by other time bank members…
maybe you want to learn guitar, or get some help in your garden.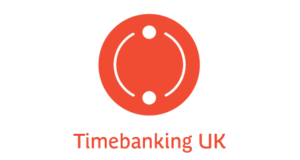 Timebanking UK is the only organisation to offer resources and support to set up and grow time banks and timebanking networks.
Get help when you need it and use your skills to help others – for FREE.
We'll provide you with the materials, training and support to get your time bank off to the best start – and to keep it growing and thriving.
Help you develop timebanking networks that benefit the communities you support. Being part of a time bank makes people healthier and happier.
Hours exchanged to date
6,660,142
Exchanges complete
295,127
Our CEO, Sarah Bird, was recently interviewed by Kasia Westwood of 3SC about the benefits and impact timebanking has on communities. https://loom.ly/vjspWAc Timebanking is a currency in which an hour…